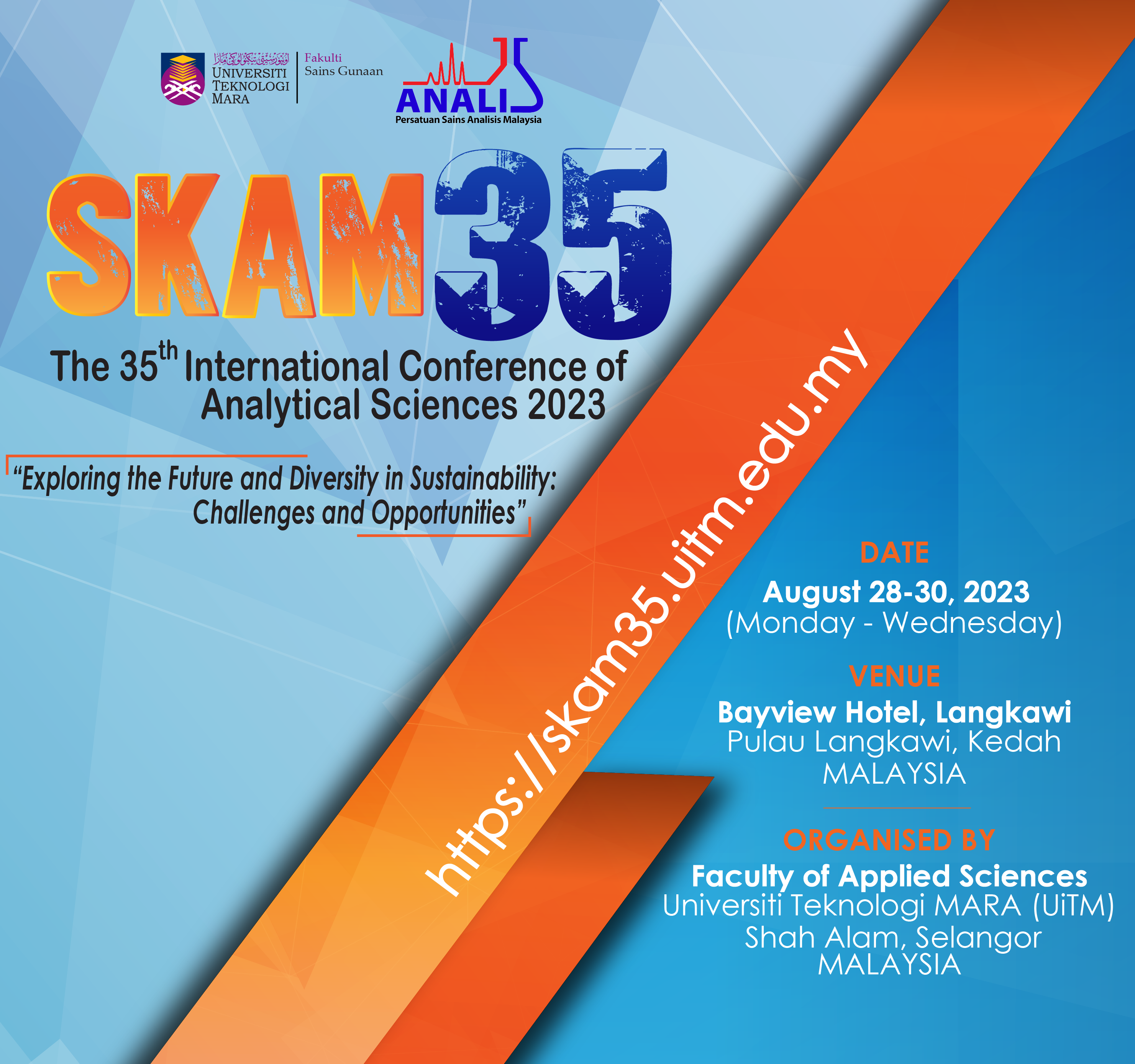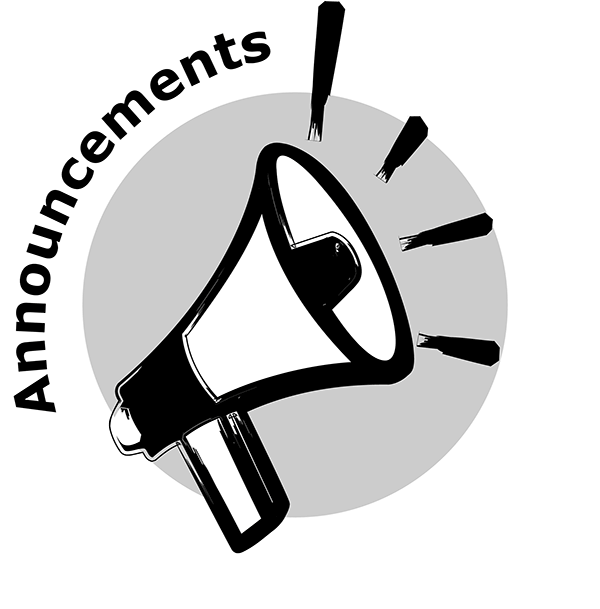 Deadline for registration and abstract submission extended to
"15 JUNE 2023 (THURSDAY)".
l
WELCOME TO SKAM35
It is a great pleasure and honour to invite you to the 35th International Conference of Analytical Sciences (SKAM35) which will take place at Bayview Hotel, Langkawi from 28 - 30 August 2023.
The event is jointly organized by the Faculty of Applied Sciences, Universiti Teknologi MARA (UiTM) and the Malaysian Analytical Sciences Society (ANALIS).
With the theme "Exploring the Future and Diversity in Sustainability: Challenges and Opportunities", the conference will serve as a platform for international researchers, industries, and students to share the latest research findings related to analytical sciences.


It promises to be a great platform for academicians, scientists, researchers, and graduate students to share their research experiences and participate in interactive discussions. You can expect a very stimulating, fruitful and enjoyable time in Langkawi as it is the most famous place in Malaysia.
We look forward to welcoming you to SKAM35.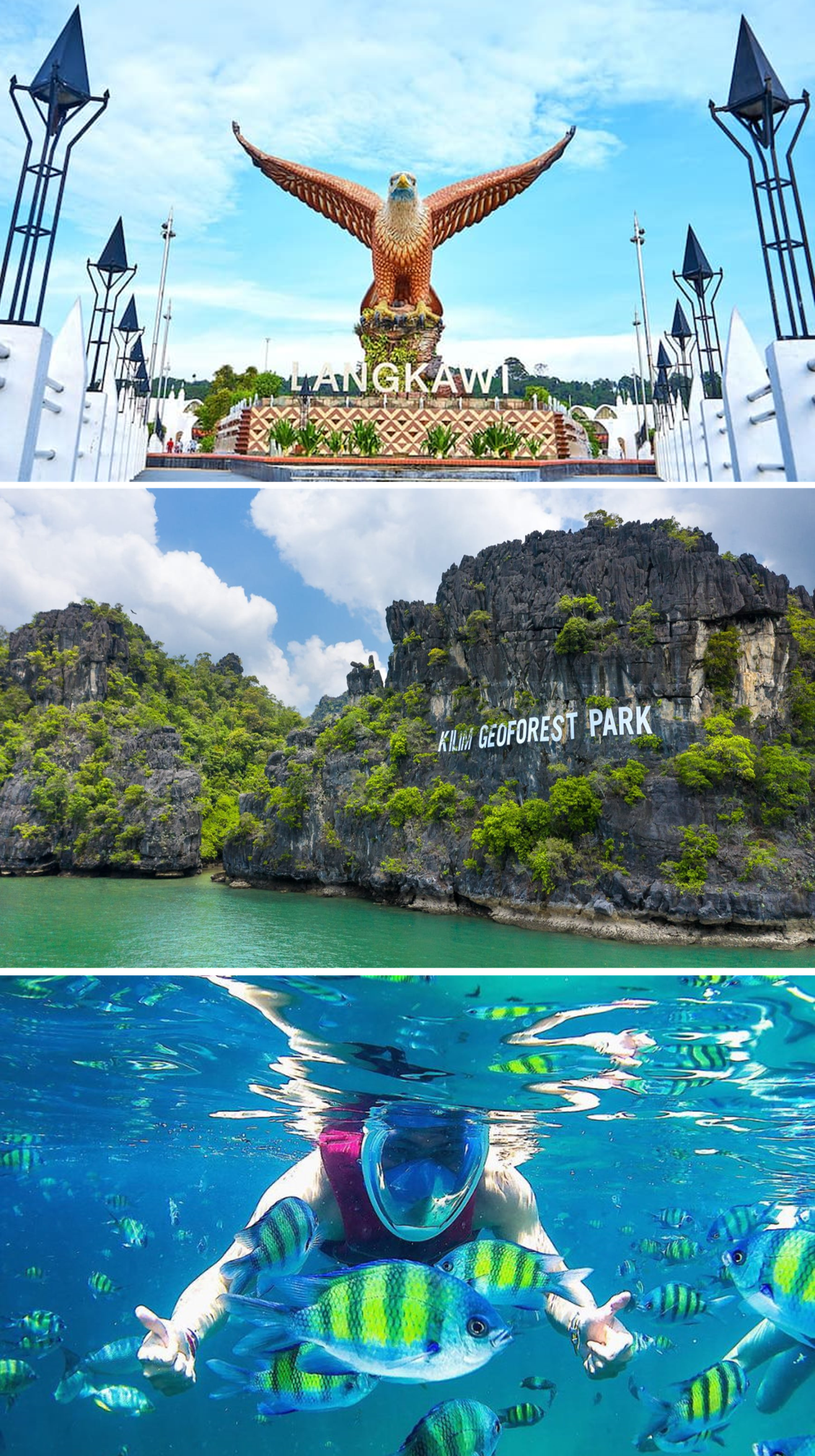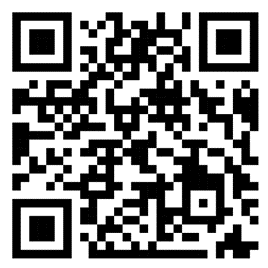 Secretariat SKAM35 
Faculty of Applied Sciences
Universiti Teknologi MARA (UiTM)
40450 Shah Alam, Selangor, MALAYSIA
Email: skam35uitm@gmail.com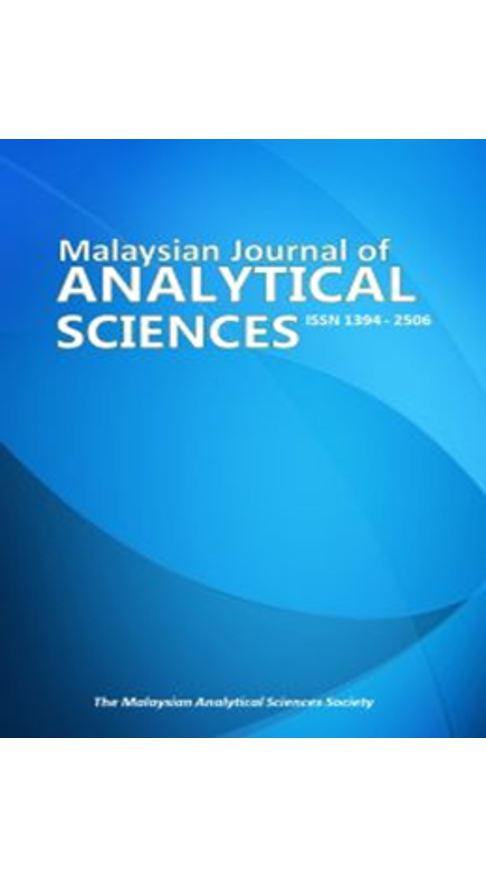 Malaysian Journal of Analytical Sciences (MJAS) is a peer-reviewed research journal that is devoted to the dissemination of new and original knowledge in all branches of analytical chemistry. Oral or poster contributions will be considered for publication in Malaysian Journal of Analytical Science (MJAS) and subjected to the peer reviewing process by the expert scientific committee appointed by Editorial Malaysian Journal of Analytical Sciences (MJAS). 
Access to the official MJAS portal for submission:
Click here for article submission guideline:
Click here to download the journal article template:
Malaysian Journal of Analytical Sciences is indexed in MyAIS (Malaysian Abstracting and Indexing System), International Nuclear Information System (INIS Database) and SCOPUS (Yearly SJR 2019 0.19, SiteScore 1.0, Impact per Publication (0.389), Quartile Q4 (Analytical Chemistry) and H-index of 11). MJAS is also cited in MyCite, an indexing system owned by Malaysian Citation Centre (MCC), the Ministry of Higher Education (MOHE) Malaysia: SJR 2018 0.152, 5-year Impact Factor of 0.028 (2018), Cited half-life of 2.9 and H-index of 3, Quartile Q3 (Sciences), Q4 (Analytical Sciences).
We have 94 guests and no members online
Today
Yesterday
This Week
This Month
All days
---
Your IP: 10.0.31.50
2023-06-07 01:56